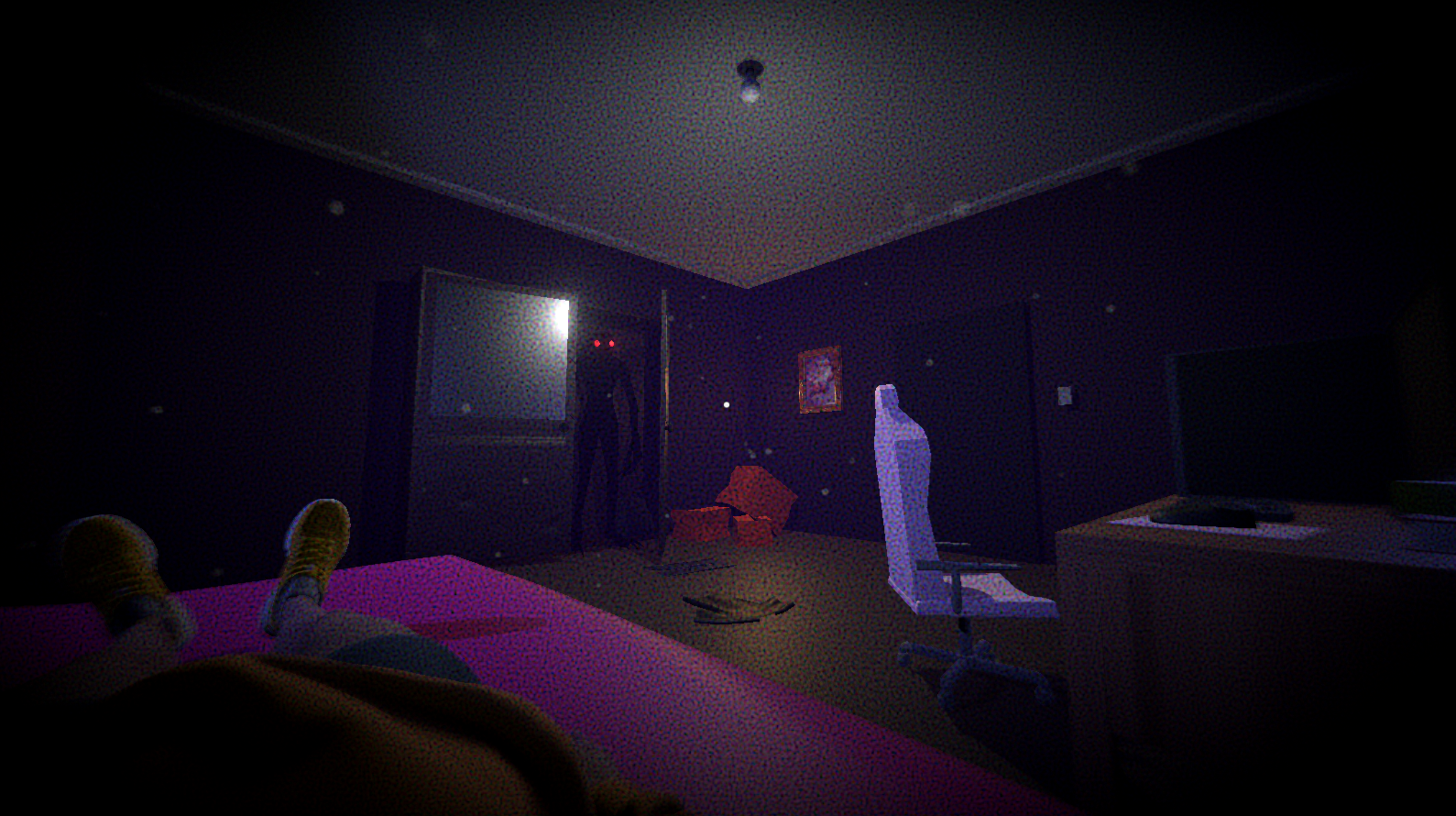 Paralysis
A downloadable game for Windows
You have sleep paralysis and end up dreaming of the monster having to run away from it.

Tips:
You can hold a candle
Some toys have bug colliders, need to look at in different directions.
You can open some cabinets
You need to find 12 toys to keep the girl helping you. If you don't find anything, it won't help you.
Game Jam #BrackeysGameJam
Stronger Together
Theme idea : If you keep looking for the girl toys, she will help you not to die. What makes you strong against the monster.